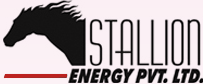 Product :
DRY MIX PLASTER / MORTAR
Back To top
"DRY MIX PLASTER/MORTAR" manufactured with special facilities on batching and blending of all necessary ingredients such as cement, sand lime, pozzolanic and polymers in highly controlled process. It requires only additional portable water mixed with simple mixer to produce high quality fresh mortar/plaster. This technology overcomes the deficiency of job-site mixed mortars & increases the construction productivity as well as substantial enhancement on building quality (simple mix and apply operations) resulting into quite versatile construction. It contains major brand OPC 53 grade cement which develops fast strength to interior and exterior surface and provides smooth even finish.
We are offering Dry Mix Plaster/Mortar with following grade, which is confirming Indian & other relevant standard.
1. SUPER SPECIAL GRADE
2. SPECAIL GRADE
3. REGULAR
PLASTER COLOUR SHADES AVAILABLE:-
1. GREY 2. GREEN 3. RED 4. BROWN 5. BLACK 6. YELLOW
COMPARISION CHART :
| | | |
| --- | --- | --- |
| SUBJECT | ON-SITE PLASTER | DRY MIX PLASTER/MORTAR |
| NO. OF PROCESSES | Comparatively more (sand screening, cement mixing, water measurement, etc) | Comparatively less ( just add water with contents) |
| WORK TIME | More than ready mix | Reduces 1/3 time |
| QUALITY | Comparatively low ( as sand contains dust or clay ) | Comparatively more ( as sand is screened and dried) |
| MATERIAL RATIO | Not as per standard | As per standard (of approved quality) |
| LABOUR | More no. of labours required at each stage | Comparatively less no. of labours |
| STORAGE | Huge and specific storage required | Ready bags (40 kg) available; easy to store. |
| FINISHING | It results into rough surface | It results into smooth surface |
| CONSISTENCY | Not maintained | Maintained |
| STRENGTH | Bonding and strength is less and cracks easily get develop | It has perfect bonding, free from cracks and more durable. |
| WASTAGE | More wastage | Rebound loss is less |
| SHRINKAGE AND LEAKAGE | More likely to occur | Less chance of occurrence due to high quality processed sand. |
| WEIGHMENT | Mix is prepared manually by labours so exact ratio is not maintained. | Mix is prepared in exact proportions processed by machines. |
Product :
BLOCK FIX
Back To top
Stallion Block Fix is a versatile jointing material specially designed to provide stronger and much durable bonding between blocks. The chemical combination enables this mortar to more compact, thinner and more versatile. It is pre- mixed, easy to use, interlocking blocks making the bond tougher and durable. Stallion Blockfix is high adhesive strength mortar and improves overall masonry strength and load bearing capacity. Eliminates lengthy process of site mixing, transport and storage of all individual materials
BENEFITS :
· Premix and ready to use
· Eliminates site mixing procedures
· No water curing required at sites
· Superior flow ability and water resistant properties.
· Less chances of efflorescence due to processed raw materials.
· Less quantity of mortar required compared to conventional mortar.
· It is highly adhesive, improves overall masonry strength and load
bearing capacity.
TECHNICAL SPECIFICATIONS :
| | |
| --- | --- |
| Appearance | Free Flowing Powder |
| Colour | Grey |
| Water Demand | 20-30% |
| Workability | Very Good |
| Hard Dry | 24 hrs. |
| Pot Life | Approximately 2 hrs @ 27 C |
| Self Curing | Yes |
| Tensile Adhesion Strength @28 days | 8 N/Sq.mm |
Temperature: 23 C - 27 C and Humidity: 45-55%
APPLICATIONS :
Blockfix is an ideal product for use in placement of :-
· AAC blocks
· CLC blocks
· Flyash bricks and blocks
· Hollow blocks
Product :
TILE FIX
Back To top
Stallion tile fix is a general purpose ready to use tile adhesive suitable for both interior as well as exterior tiles placement on floors and walls. It provides excellent adhesion between tile and substrate.
Tile adhesive suitability, performance and specification depend on:-
(a) Porosity/Density of tile to be fixed,
(b) The nature, surface and location of the background where the tile/slab is to be fixed.
STANDARD TILE FIX
Stallion standard tile fix show improved adhesion. Generally used for the tile porosity of greater than 3 percent and sound mineral substrate. Standard tile adhesive will be suitable for most ceramic (that is non-vitrified) tiles and the majority of porous stones and backgrounds.-
· Small to medium sized earthenware tiles
· Stoneware tiles
· Ceramic tiles
· Quarry tiles
· Non-vitrified Tiles/Vitrified Tiles
· Granite etc.
PREMIUM TILE FIX
Stallion premium tile fix is a polymer modified high quality mineral adhesive with good adhesion to all substrates and higher deformability. It is generally used for the tile porosity of less or equal to 3 percent. Premium adhesive will be suitable for vitrified/fully vitrified tiles, dense and large dimension tiles (slabs), and where background and location is especially demanding. Following when substrate is subject to certain degree of shrinkage and deformation movement:-
· Porcelain tiles (water absorption < 0.1%)
· Natural stone tiles in all format.
· Vitrified/fully vitrified
· New tiles on existing mosaic or vitrified/ceramic
· Marble tiles etc.
ADVANTAGES
· Easy to use & cost effective

· Self-priming

· Used on bathroom and kitchen floors.

· Water repellent

· High adhesive strength when cured.

· Bed thickness – 3 to 5 mm.

· Flexible to vibratory moments.

· Long term durability and service life regardless of surface.

· Saves time and Increase productivity
PACK SIZE : Available in 25 kg bags
STORAGE : Store in dry & ventilated place conditions between 40°F and 80°F in original unopened. Shelf life under these conditions is 12 months. Keep away from direct sunlight.
COVERAGE : Approx, 90-100 sq ft is covered by a bag of 25 kg for 3 mm thickness. (Depends upon the type of substrate & thickness)
POT LIFE : 1 Hour.
INSTRUCTION FOR USE
SUBSTRATE PREPARATION:
Remove

loose particles, dirt, grease and traces of foreign material from the surface, if necessary by using wire brush, water jetting, mopping etc.

Wet the surface if surface is dry.

Tiles shall be clean, dust free and dry while using.
MIXING METHOD
Pour the contents of tile fix mortar in tray/container and add water (i.e.5-6 liters for 25 kg bag).

Mix thoroughly until a lump free homogeneous paste is obtained; allow stand for 5 minutes, re-stir and then apply with a thickness of 3 mm to the substrate. (Machine mix is preferable). The resultant paste remains workable for about 1 hour.
TILING
Spread the mixed adhesive to a thickness of approx. 3-5 mm & comb with a notched trowel.

Fix the tile on prepared layer; care should be taken about proper adhesion. Tile should be fixed before the surface is dry. Place tile within 10 min of application of tile fix and press firmly with twisting moment.

The mixed mortar should be used maximum within 1 hour.

Use damp cloth to remove excess paste from tile surface.

Do not disturb tiles setting for first 24 hours.
CURING TIME
Substrate is set after approx. 24 hours till then do not disturb.
TECHNICAL SPECIFICATION
Bulk Density

1450-1550 Kg/Cum

Water Powder Ratio

0.25

Pot Life

1 hour

Open Time

30 Min

Adjustable Time

30 Min

Subsequent Usage Time

24 Hours

Compressive Strength @ 28 days

6-7 N/sq mm

Slip Resistance @ 20 Kg/sqm

0 mm

Coverage @ 3 mm per Kg

4 Sqft

1. Tensile Adhesion Strength

Standard Tile Fix

Premium Tile Fix

Dry Condition (at 14 days)

750 N

-

Wet Condition (at 7 days)

450 N

-

2. Shear Adhesion (Min)

Dry Condition (24hrs)

2.5

4

Dry Condition (14 days)

8

10

Heat Aging Conditions (28 days)

4

5

Wet Conditions (28 days)

4

5
PRECAUTIONS
Do not use directly on metals or plastic substrates.

Grouting should not be done for at least 24 hours

Do not use directly on hydrated limes/wood/paint surfaces.
SAFETY DIRECTIONS
Care should be taken regarding dust inhalation and avoid contact with eyes or face.

Wear hand gloves to avoid direct contact to skin during application.

Keep out of reach of children
Product :
ECO PLAST
Back To top
ECO PLAST
Eco-Plast is a dry, factory blended plaster mix specifically designed for the plastering contractors and masons. The control of mix of Eco Plast and quality of sand make this a superior plaster at job site mixes. Eco Plast has excellent troweling properties for the masons, while providing the building owner with economical and durable plaster.
It is pre-blended with Portland cement, fillers, special additives and chemical admixtures to give world class finish to walls and ceilings. Available with fibers, pump aids or other special order mix designs. Eco Plast is available in 40kg packaging options that save time on handling.
Uses:
Eco-Plast is used on exterior and interior walls plastering, it can be also use in masonry work for erection. The same product is used for the first coat (scratch) and second coat (brown).
Suggested mix proportion for plastering work:
| | |
| --- | --- |
| TYPE | ECO PLAST |
| Ceiling | 1 : 3.5 |
| Wall | 1 : 4.5 |
Features:
· Appearance : Free flowing powder
· Compressive Strength : 7-12 MPa @ 28 days
· Tensile Adhesive Strength : > 0.80 N/mm2
· Pot Life : > 1 hour
Specifications:
PARAMETERS

ECO PLAST

IS: 8112-1989

Setting Time

Initial

110 ± 10

Not less than 30 Minutes

Final

160 ± 10

Not more than 600 Minutes

Compressive Strength (Mpa)

3 Days

27 ± 2

23

7 Days

36 ± 2

33

28 Days

48 ± 2

43
Advantages:
· Increases hardness and coverage advantage around 10-20% than OPC/PPC.
· Reduces per sq ft cost of plastering work saving cement. (Please refer table No. 1).
· Excellent crack & Water resistance.
· Excellent bonding with surface.
· Better workability & Faster rate of construction - saving of time.
· Adds to the overall look of the structure by importing a smooth and better finish to the surface.
· Can be use as a 100% replacement of cement.
· Required less water for curing.
Our 40 kg bag of Eco Plast coverage is equal as compare to 50 kg bag of cement, thus 20 % cost saving as compare to Cement (OPC/PPC) of other brands.
Storage:
It should be stored in cool and dry place and should be used within 3 month from the date of manufacturing.
Safety Precautions:
· Care should be taken regarding dust inhalation and avoid direct contact with skin during application, wear safety gear for hand, eyes and respiration system.
Keep out of reach of children.
Product :
GYPSUM PLASTER
Back To top
The word gypsum is derived from Greek word gypsos, i.e. "plaster". Gypsum contains calcium, sulphur, oxygen and water.Gypsum found by many countries: United State, Mexico, Canada, Iran.Gypsum has variety of names that are widely used in the mineral trade: Selenite, Plaster of Paris (POP), Alabaster
Specifications:
Packaging : 25 kg PP bags
Whiteness : 98%
Thickness on wall : 8mm to 13mm
Setting time : 15 minute to 20 minute after apply
Workout per 25 kg bag : 18 foot coverage
Use of gypsum:
Wall plastering, Manufacture of wall, cement, POP
Benefits of gypsum:
For builders and developers:
Cleaner site: Direct application bagged product

Requires no water curing

Ready to use bags just add some water

Faster construction: sand cement plaster required 28 days ready to paint and gypsum required only 3 days for paint
For end customers:
Smooth walls

Saving on electricity used for air conditioning as gypsum has very law thermal conductivity

Gypsum is fire protective: Gypsum is non-combustible and able to delay a fire's spread up to 4 hours.

Helps in keeping your houses , cool in summer & hot in winters